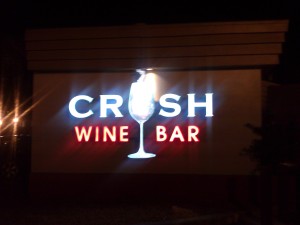 Last night I had the good fortune to find my way into Crush Wine Bar in Downtown Stuart. I was really impressed with the atmosphere, clean, open inviting.  This is not just any wine bar, it is a high tech bar with automated wine dispensers.  While these dispensers are very cool and offer you the opportunity to just sample a wine with a 1 ounce pour, or you may try half or full glasses.  I actually found them a little cold and impersonable, and even a bit intimidating at first.  But my impressions quickly changed once I met the owner Mario, his knowledge is impressive, but is pales in comparison to his passion and enthusiasm.  I hope he takes my suggestion to supplement  the wine reviews on the machines with his own personal reviews, and lets his passion and personality come through.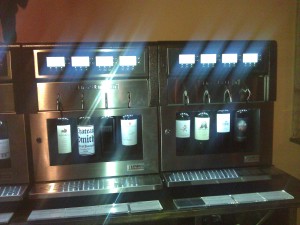 Its a real breathe of fresh air to meet someone who is as passionate and enthusiastic about their profession as Mario is about his, and his clear love of wines.  I will be coming back real soon and I hope to see everyone there, you won't be disappointed, you will love it.
Crush Wine Bar is actually a full service bar, so if you are in the mood for beer, wine or liquor you will find it there.