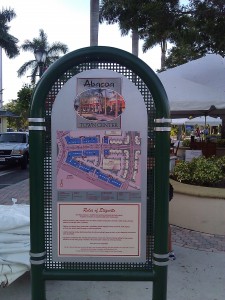 Early Saturday morning was the start of the Beyond Blind 5k.  Sorry, I did not get any photos of the race because I ran in it.  Or more accurately struggled mightily through the first two miles, and then had the best final mile I have ever had, giving me plenty of hope for the next run.  The race itself was run by Split Second Timing,  they put on a great experience, really professional.  I particularly like the every mile electronic boards letting you know how well you are pacing yourself.  The race began and ended right on University between Roger Dean Stadium and the Abacoa Town Center Amphitheater.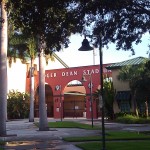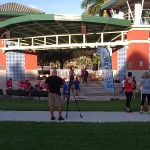 My only suggestion is to run through some of the wonderful Abacoa neighborhoods instead of up Central Boulevard.  Just to add a little interest to the run, its nice to have some turns and view some beautiful houses and communities.  Unfortunately after the run I was not able to stay around for the festival put on by the sponsors to the Beyond Blind 5k, they were having a concert with many acts featuring blind performers, food and drinks all free admission.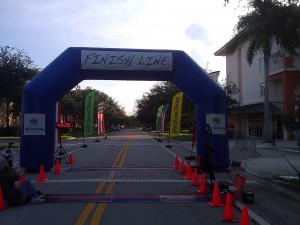 Normally run all these races with a few friends and we affectionately refer to each other as Team Dork.  Its great to encourage your friends and get encouragement back.  So it felt a little weird not to have my friends there to cheer on, but experience was still outstanding, and the charity seems like a good one.