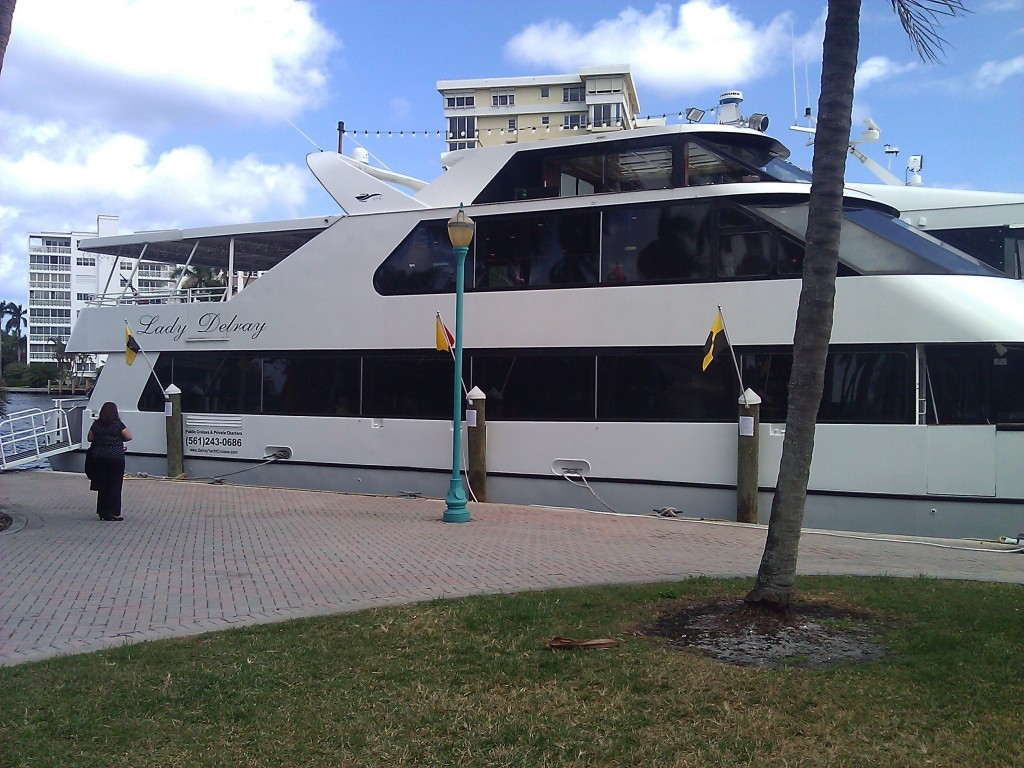 The Y.E.S.! Dress for Success Holiday Luncheon was not only a success it was a fabulous event.  Its nice supporting charity, but its even greater when they put on such a wonderful event.  Dress for Success is an organization that helps women get back into the workforce by providing clothing and interview skills.  Saturday morning everyone boarded the Lady Delray, a beautiful yacht operated by Delray Yacht Cruises, for a gorgeous trip down the Intracoastal to Highland Beach.  Like the old saying a day on the water is always nicer than a day on land, and this was a very good day and great event.  This event was put on by the Y.E.S. committee, Young Executives for Success, they arranged a nice brunch, a raffle, a silent auction and boutique store of designer clothes.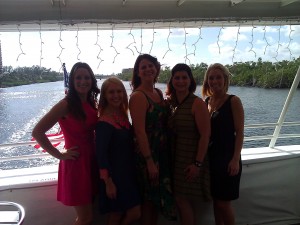 Three cheers for the Y.E.S.!, Jami Adkins, Cheryl Rhody, Lindsay Bennett, Valerie Rossetti and Monika Phillips.  Just flawless event, the brunch was light and delicious, and the venue was spectacular.
The next event for Dress for Success is a 5k run walk at John Prince Park in Lake Worth on March 23, 2013.  You can register on Active.com, hope to see you there.